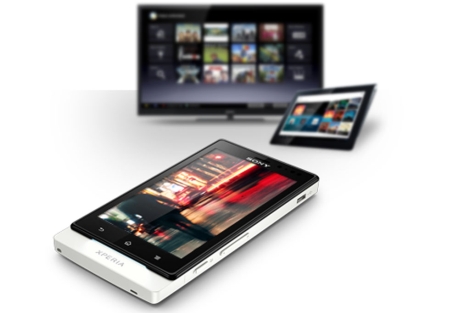 Sony has announced its new smartphone. This is the Sony Xperia Sola , a terminal with 3.7 inch screen, 1 GHz processor dual core Android 2.3 operating system. However, what stands out is that it includes terminal technology 'Floating touch' , an innovative system from Sony that would allow users to interact with the screen without touching it.
When Sony Ericsson purchased its stake in the joint venture together with the conviction did to improve their position in the mobility market. This is a device with a line of similar design to U Xperia and Xperia P .
The fact is that Sony has not given many details of how the technology works, but it seems that the device's screen is capable of detecting the fingers of users without need to apply pressure , as is mandatory in capacitive screens. This system could have a sensor to identify the power of the fingers and act accordingly or a system to respond to variation in the shade producita light caused by the fingers.
A future Android 4.0
All other features of Sony Xperia Sola are similar to those of the other terminals presented by Sony in the Mobile World Congress . The device has a 3.7 inch screen Mobile Bravia engine, of 854 by 480 pixels and 16 million colors.
As for his heart, Sola Xperia has a 1 GHz dual core will come with version 2.3 of Android, Gingerbread. However, they have confirmed that soon will have an update for Android 4.0, Ice Cream Sandwich .
Along with these capabilities, the device also has potential NFC , a technology in which Sony has bet more. Thus, the Sony Xperia Sola can use the wide range of accessories that Sony introduced under the name Smart Xtras, whose operation and linkage is through NFC technology .