With 27-inch screen this Horizon Idea Centre Lenovo is an all-in-one that can lay flat on any surface and transform into something like Microsoft multi touch table until recently known as Surface and has now been renamed PixelSense .
I've been using a few minutes and respond well to touch. Not very different from the model that Sony introduced at IFA last, although in this case it is a much larger screen. As an interesting idea is the price falls within what may be considered acceptable for devices of this size ($ 1,699). Lenovo has ua specific application to take advantage, with games and applications available in a shop, but it works with Windows 8.
An interesting idea is these capacitive controls accessories and educational games. They save the user touching the screen with your fingers: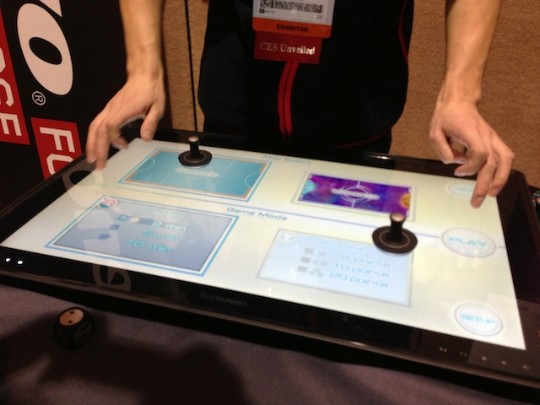 Despite its size, it is far from the largest multi-table at this year's CES. 3M has brought a 84-inch . Microsoft is not at CES this year but it is clear that with Windows 8 PixelSense market makes little sense.