Apple seems to have learned the lesson. Its latest model of iPhone no rear window. It was not uncommon to see broken screens. In the fourth model of your phone was common to have to go at least once for the workshop. Now make sure that this does not happen more with a patent for its mobile foot fall .
According to resources the project is registered as a "mechanism for protecting electronic devices" . The document specifically intended to prevent damage to devices with a processor, a category that fit other tablet devices, but also specifically cites the iPhone.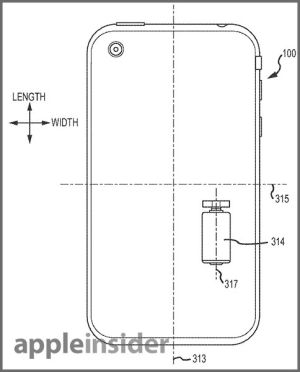 The mechanism includes a sensor to detect the free fall of the machine and position it. Thanks to a system of weights and a rotor, the device will rotate during the fall to not hit the front or back to the ground.
It is no coincidence that concerns you avoid this damage. 60% of mobile smart repairs are due to rupture of the screen. A repair face, around 120 euros in the case of Apple models.While the problems are solved with a software patch to fix a screen can be left to the owner several days without moving.