Samsung also aims to bring to market its own clock smart wrist, like Apple with its iWatch . The South Korean company is working on a prototype 'SmartWatch' called Galaxy Altius, with a screen of 500 pixels of resolution and might even work with 3G.
   Currently, smart watches are making its way into the mobile device industry. Sony is a company which has already launched its SmartWatch and I'm Watch , followed closely by the company with its Pebble E-Paper Watch . However, large companies of smartphones in the market are a great field to be addressed to supplement their watches these smart devices.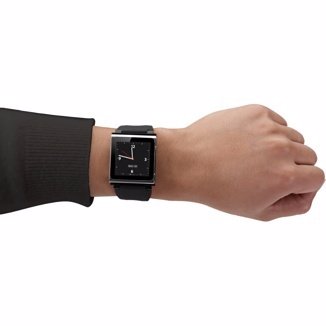 For this reason, Apple has begun work on the design of a 'SmartWatch' strategy has also been considered by rival Samsung, to keep up with regard to their competition.
   A series of screenshots collected by Slashgear have revealed what appears to be the smart clock with the name Samsung Galaxy Altius, taking advantage of the anticipation of Apple iWatch. In this series of images you can see the name of the clock, Galaxy Altius, recently pointed to rumors that this name would be chosen for the next flagship of the company as the world  smartphone, the Galaxy S IV.
   Moreover, in these screenshots, you can easily recognize what the interface looks like a 'SmartWatch', with controls that make it easy to use the device. Each photograph has leaked 500×500 pixels in size, possibly size corresponds to that of 'display' is working with the company, much like smartphones followed by its range.
   However, there are other details that do are seen in the photographs and that the device will have 235 MB of memoryand the internal operating system will Altius OS , although it is possible that could include a new version of Android created for this type of devices. Also, as catches, the operating system will feature a touch screen and an option to connect via a data rate.
   If the development of the device is as advanced as shown in the pictures, it is very possible that your presentation is next.