Some developers do not fully understand the philosophy or Android user profile is very different than IOS and that this is very difficult to sell an application or game above 4 euros.
Nevertheless, every project is respectable and more if we developments mean as Next Go Launcher 3D , possibly one of the best and most complete pitchers for Android , created by the same developers that Go Launcher. Nothing comes ahead of whom, Go Next 3D Launcher for Android already has points in its favor . But it is also the launcher stands on its own merits.Most significant or noteworthy this launcher is its highly customizable . So much so that even we can turn our whim Home icons.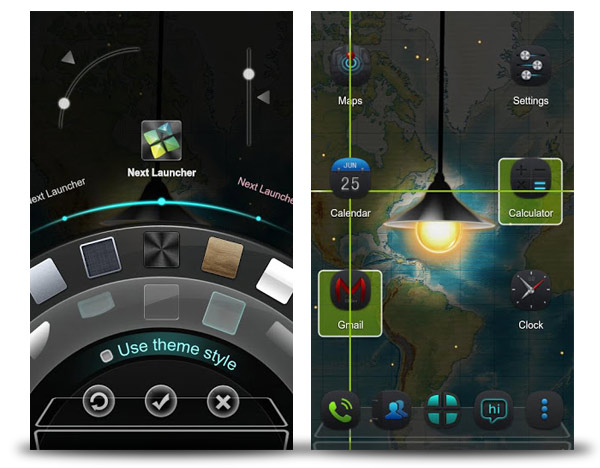 Did you see something? Like its name suggests, offers 3D Launcher Go Next animations and functions in three dimensions. These are made ​​visible, for example, switching between desktops (with a choice of several animations) or the lower dock, with a gesture upwards, spinning appears with incredible style. If you like, you should know that the Next Go Launcher price is 12 euros 3D . That is the negative section of this launcher. However, you must know that there is a full trial version that allows us to test it for 36 hours and whether we like it or not to buy it later.