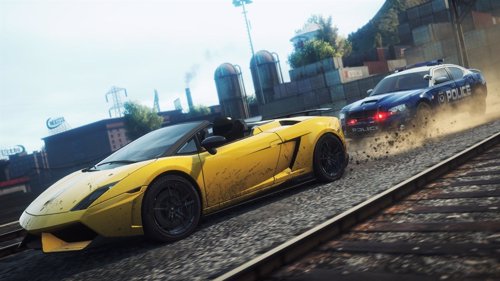 Electronic Arts and Criterion Games have announced that Need for Speed ​​Most Wanted will be available next March 21 for Wii U. The game will come to Nintendo's new console with renewed options for more than one player, in which they exploit the potential of the GamePad.
   The catalog of Wii U continues to grow and new titles are confirmed . The latter was Need for Speed ​​Most Wanted, designed for a new generation of racing fans. The game promises a massive open world "action-packed" according to EA.
   Users will be able to choose their own path to become the 'Most Wanted' among friends or collaborate with them. The game features a cooperative mode premises where a player drives while teammate provides navigational assistance, thanks to the interactive map shown in real time on the gamepad.
   The command also allows, with simple gestures, peers maydistract the police during the chase , change the level of traffic on the road, the vehicle's features and even decide whether to compete day or night.
   According to EA, Need for Speed ​​Most Wanted for Wii U is the most complete version of the series , and has advanced more details to prove it. For example, the game will feature the Ultimate Speed ​​Pack, which includes five of the world's fastest cars: the Pagani Zonda R, McLaren F1LM, the Lamborghini Aventador J and the Bugatti Veyron Grand Sport Vitesse.
   In addition, users will be able to test their driving skills with 25 extra events scattered throughout the city and can get speed points to overcome the 70 new brands for multiplayer, created specifically to put the limit of five new vehicles.
   The game Need for Speed ​​Most Wanted Wii U will be available on March 21 and its estimated price is 69.99 euros.