In Japan, where in March of last year there was a major accident at the nuclear power plant "Fukushima", with hundreds of butterflies showed signs of mutation. 
Moreover, in subsequent generations, these genetic changes will only increase.
With such a statement is not the most optimistic in the pages of the journal Nature addressed the American team of researchers from the Japanese Ryukyu University.
Scientists have observed one of the most common species of butterflies in Japan – Pseudozizeeria maha, belonging to the family of blues. And as it turned out, 12% percent of the insects caught were too small wings and a barely noticeable dent in her eyes. Already in the second generation of such conversion, researchers found that 18% of individuals.Scientists believe that the mutation caused by radionuclides released to the atmosphere after the disaster to "Fukushima".
In the near future, Japanese researchers intend to study the changes in other species.
According to them, it will understand how deplorable situation of radioactive contamination in the country, according tosources
 .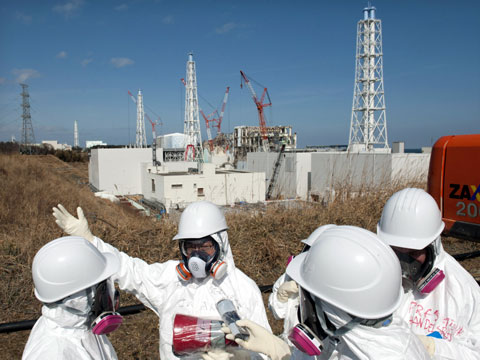 Japan was dominated by natural elements. 
First, on the north-east of the country was the strongest earthquake, triggering a powerful tsunami. 
Element turned into ruins, many cities in the north-east coast and damaged a nuclear power plant "Fukushima-1." 
At the station out of service the cooling system began leaking radiation. 
PE nearly led to nuclear catastrophe. 
After this incident, the Japanese government announced its intention in future to do away with the "peaceful" atom.