Open music store for iPhone, iPod and iPad tablets.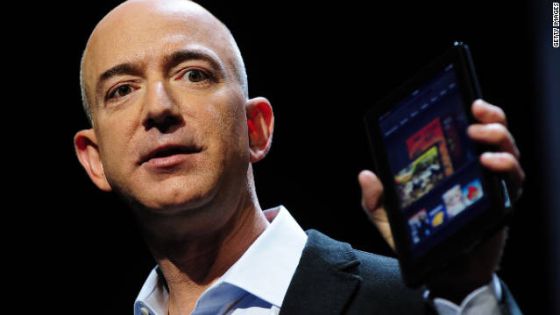 Jeff Bezos.
Amazon continues to expand markets. His latest initiative has entered fully into the world of iTunes. has opened music store for owners of Apple apparatus, mainly the mobile iPhone, iPod and iPad tablets. Their catalog is 22 million songs, making it a serious alternative to iTunes.
"Consumers can buy the music once and listen whenever they want, anywhere, with a $ 5 albums and songs to 69 cents," wrote Steve Boom, senior vice president of Amazon Music.
Besides the opening, it competes on price and ease to arrange the music on the Internet and therefore not linked to the device purchase.
For now the service is only open in the U.S. and Canada, and no news of when will expand to Europe, but UK will probably start by, first, and will continue for the rest of Europe then, as is often the trade policy of the store Seattle.
Internationally, the company of Jeff Bezos has a catalog of 29 million songs, although only available to U.S. rights to 22 million of them.
The main new feature for developers and businesses is that Amazon will not charge the 30% that Apple does charge for installing an application.Amazon says the music buying his shop, apart from being immediately accessible in its cloud service, also can lead to personal music on Apple's iTunes.
In the U.S., the two companies are vying music market, not digital but physical. Although iTunes has 64% of the market for music distribution, sales share of 29% of the sales of the entire music industry, compared with 19% of Amazon and 11% of the chain of Walmart stores, according to the latest data from NPD Group.
But what has grown in the last year is not selling music, but their distribution of social networks (45%) and streaming music for free with advertising or subscription. That queen Pandora , with a 50% market share, followed by Clear Channel (25%) and Sweden's Spotify (19%) who have doubled their presence since they were installed in the U.S. In 2011.